About Us
Meet the owners and full-time guides...
We are proud to say that this is a family business, where Cindy, Chris, and I are the only guides; there are no seasonal, part-time, or trainees. You will always be served by the A-team.

- John Esposti, Co-Owner / Guide
GeoFunTrek Tours is a young company that is 35 years in the making.  It is the result of the combined education, travel experiences and tourism business experience of its founders.  John Esposti and Cynthia Pullen-Esposti met in 1983 while attending the University of Hawaii.  But the story does not begin there.  They were already seasoned veterans of recreational travel and the travel industry.  After selling the family business (Rushmore Cave) in 2008, John took a three year sabbatical at the renowned Black Hills Institute of Geological Research, Inc.  There he helped in the paleontology museum and made research-quality molds of specimens.  Cindy started a home-based business and worked part time at a local credit union.
In May of 2010 John was recruited to teach a class about the geology of the Black Hills.  That is when he realized that he belonged in front of an audience and that sharing his knowledge and experiences of the region would be his future.  Cindy could not resist and has joined him in the adventure.  Recently, our son and fellow tour guide, Chris, decided to become part of the team.
GeoFunTrek Tours is the result of their quest to share all that they have acquired over the years in a celebration of travel experiences.
John's History and Qualifications
John is a natural-born tourism professional.  He has been traveling most of his life and sees no reason to slow down now.   He was born and raised in New Jersey; has a BS Degree in Education from the University of Idaho; taught school in Alaska; worked at Rushmore Cave in the Black Hills for 25 years; was a National Park Service Volunteer at Mount Rushmore; worked in paleontology at the renowned Black Hill Institute of Geological Research, and is a presenter for the area Road Scholar organization specializing in Black Hills Geology.  He can explain the area's history and resources in ways that fun, understandable and exciting.  His skill set includes: local history, geology, paleontology, natural history, Cowboy Poetry and possesses a top-notch presentation style. 
Born and raised in New Jersey, at the age of 5 he decided that when he grew up, he would move out west.
1977, graduated from the University of Idaho with a B.S. Degree in Education.
1977 – 1981 taught high school and middle school in Alaska.  There he indulged in numerous outdoor activities including fishing, sailing, backpacking and mountaineering.
July 1981 he left Alaska on a sailboat bound for Hawaii.
1982/3 attended the University of Hawaii where he met Cindy.
1983 – 2008 Jumped into the tourism business at Rushmore Cave with Cindy and her family.  Married Cindy in 1984, and over the years they started a family, built a home and created a life in the Black Hills.
2008 sold the business and started a three year sabbatical in paleontology at the prestigious Black Hills Institute of Geological Research, Inc.
2010 started teaching a class called "Black Hills Geology and You" for a local Road Scholar program.
2011 John took all that he knew and loved to do and started GeoFunTrek Tours.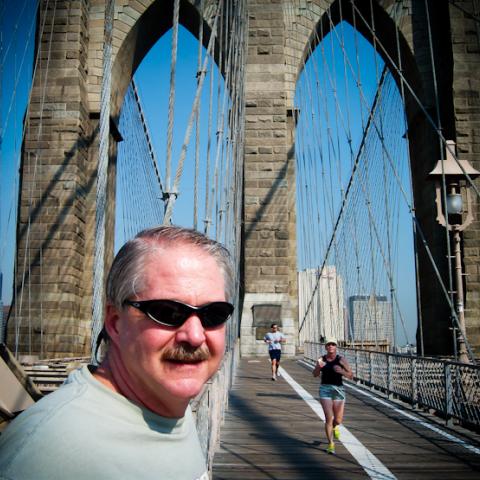 Cindy's History and Qualifications
Cindy was born and raised in the Black Hills and her parents were pioneers in the local tourism industry.  Her life has been a Black Hills Saga that few can match.  The Black Hills mold a person in ways that are unique - and Cindy is a product of this very special place.  She emobies the spirit and natural essence of the region and will share her knowledge and secrets with you.  She met John E. while getting her BA Degree in Zoology at the University of Hawaii and they returned to the Black Hills to run the family business – Rushmore Cave.  Cindy's skill set rivals John's and she delivers tours with a unique lady's touch and insights.  She will cast her spell on your group as you explore the area with her.  Traditional family tours as well as art gallery, shopping and winery tours are her specialty.
Born and raised in the Black Hills.  She spent her childhood helping her parents operate the family business - Rushmore Cave.
Attended Colorado State University at Fort Collins, Colorado.
Returned to the Black Hills to work with her family.
Returned to school at the University of Hawaii, where she met John.
1983 graduated from the University of Hawaii with a B.A. Degree in Zoology.  She married John and settled down to business and family life.
2008 the business was sold and a new chapter full of excitement and promise began.  In the following years Cindy started a home-based business and was recruited by a local credit union to work on a part time basis.
2011 Cindy heard the call of a new opportunity and joined John in their new venture - GeoFunTrek Tours.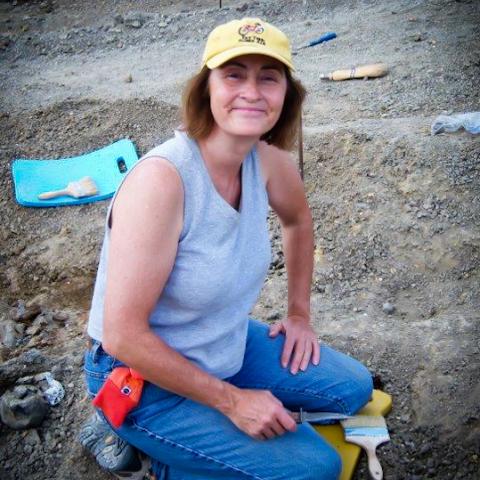 Chris' History and Qualifications
Chris was born and raised in the Black Hills tourism industry.  Working with his parents and siblings at Rushmore Cave since his teenage years, he has honed his skills as a storyteller and tour companion.  He knows the region and how to reveal its history, legends and sagas. He is an avid fisherman and can share his knowledge of the area's best places to throw in a line or two.  Your trip is assured to be a pleasure with Chris as your private guide.
Born and raised in the Black Hills.
Worked for many years at Rushmore Cave as a tour guide and supervisor.
Spent years in the lodging industry at a variety of locations.
Traveled domestically and internationally with friends and family.
Has recent experience as a cook and kitchen manager at local restaurants.
Is an avid fisherman with loads of local knowledge and more than a few "fish stories" to share.
Chris has recently decided to choose a new direction and apply his years of experience and skills as a private tour guide with GeoFunTrek Tours.